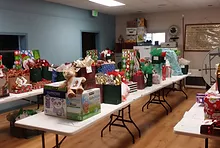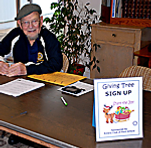 Giving Tree is a community program, where members of the community purchase Christmas Gifts for children in families that can't quite fund Christmas surprises. Rotary facilitates the project by holding the sign-ups and creating the tags for community shoppers to select from. Rotary then assists with the collection and distribution of the carefully selected and wrapped presents purchased by the community shoppers.
Christmas Goodies: Each family also receives a treat bag filled with candy, cookies, popcorn, and fruit, things that bring smiles at holiday celebrations.
People also can call Theresia at 541-332-2750 with questions or to submit an application.